PROFILE
野中生萌 Miho Nonaka
Birthday:May 21st, 1997
From:Toshima-ku, Tokyo
Goal:「ただ強いクライマー」になること。To become the strongest climber
Favorite words:「今に見てろと笑ってやれ」

9歳のとき、登山が趣味の父親とともに山登りのトレーニングの一環としてクライミングジムに連れて行かれたことで、クライミングと出会う。3人姉妹の末っ子で2人の姉が登っている姿に触発され、負けず嫌いな性格から自身を練習で追い込んだことでクライマーとしての才能が開花。
2013年には16歳の年に初めて日本代表入りし、リードワールドカップに出場。2016年ボルダリングワールドカップ・ムンバイ大会で初優勝、また同年ミュンヘン大会でも優勝し世界ランキング2位を獲得。またその直後2016年世界選手権でも銀メダルを獲得。2017年、中国で初開催されたChina Openでは3種目(ボルダリング・リード・スピード)すべてに出場し、ボルダリング優勝、リード7位、スピード6位と全ての競技で入賞。
2020年東京オリンピックから、リード・ボルダリング・スピードの3種目の総合成績で競い合う競技形式として採用されたスポーツクライミング。
史上初の金メダルを目指し、日々奮闘中。


At the age of 9, her father took her to a climbing gym because he liked climbing mountains and wanted to train for it, that was the first time being at a climbing gym. Two elder sisters were climbing much higher that she could and since she hate to lose, trained a lot and managed to be better than the sisters.
In 2013, selected as Japan National team member at the age of 16 and participated in Lead World Cup. Won Bouldering World Cup Mumbai in 2016 as a first victory in World Cup events and also won Munich event then finished 2nd place in World Ranking. In the same year, became the World Championship Silver medalist in Paris.
In 2017, participated in a first ever China Open and competed in all 3 disciplines (Boulder, Lead and Speed) and won Boulder event, finished 7th on Lead and 6th on Speed.
Sports Climbing became the Olympic sport for Tokyo 2020 and the format is to compete in all 3 disciplines combined.
Everyday training hard and aiming to win the first ever Gold medal in the Olympic in Tokyo.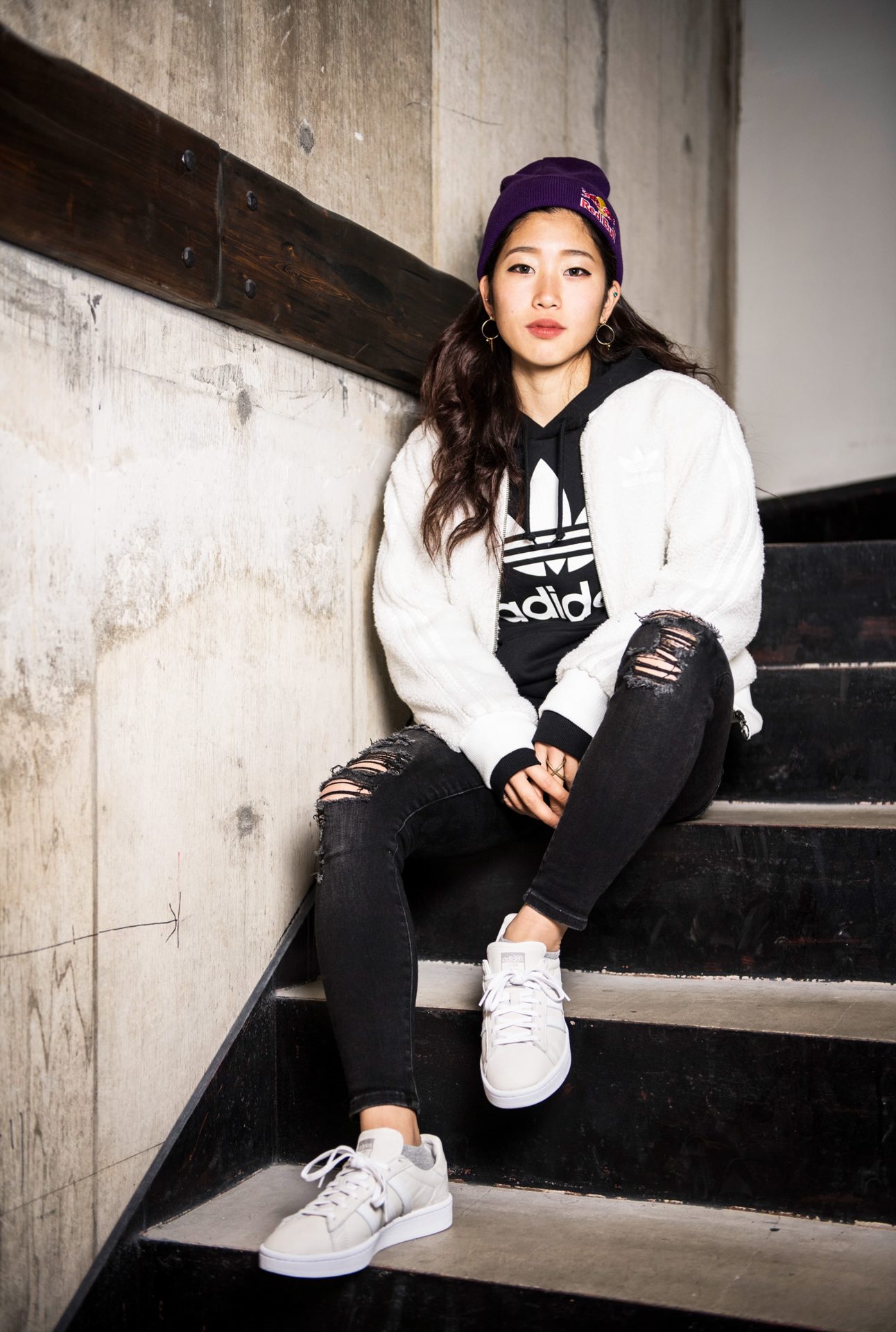 NEWS
5月25日、26日で愛媛県西条市で行われた「第2回コンバインド・ジャパンカップ」にて、野中生萌選手が見事初優勝!オリンピックフォーマットでもある複合種目で日本一に輝きました。この優勝により、国内大会3冠(BJC、SJC、CJC)を達成!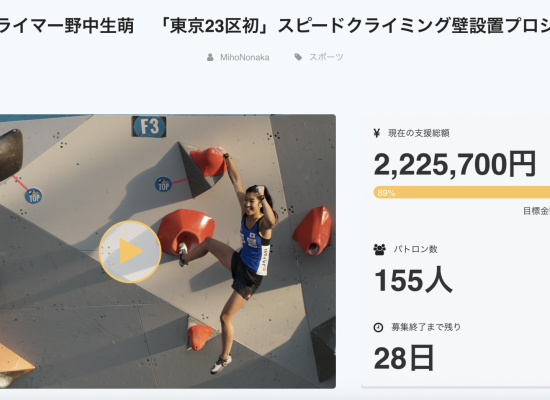 9月1日にスピードクライミング壁を設置するためのクラウドファンディング募集を開始。
プロジェクトURLはこちら→ https://camp-fire.jp/projects/view/91900
9月末まで募集を継続させていただき、さらに強くなるために頑張っていきます!
ぜひ応援のほど、よろしくお願いします!!!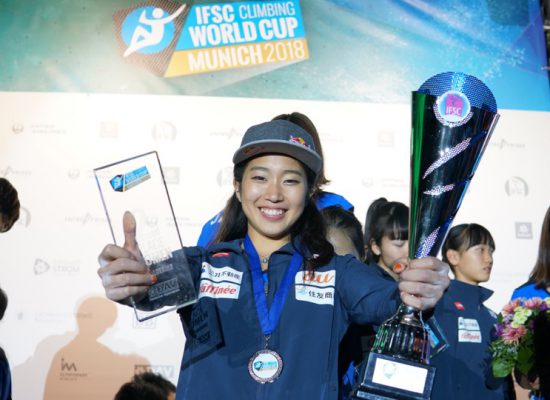 ボルダリングワールドカップ第7戦ミュンヘン大会で2位を獲得し、自身初のワールドカップシーズンチャンピオンに輝きました。
SCHEDULE
2019 01 Bouldering Japan Cup
2019 02 Speed Japan Cup
2019 03 Lead Japan Cup
2019 04 IFSC Climbing Worldcup Meiringen
2019 04 IFSC Climbing Worldcup Munich
2019 05 Combined Japan Cup
2019 07 IFSC Climbing Worldcup Villars
2019 07    IFSC Climbing Worldcup Chamonix
2018 08   IFSC Climbing World Championships 2019 Hachioji
2018 09   Adidas Rockstars 2019